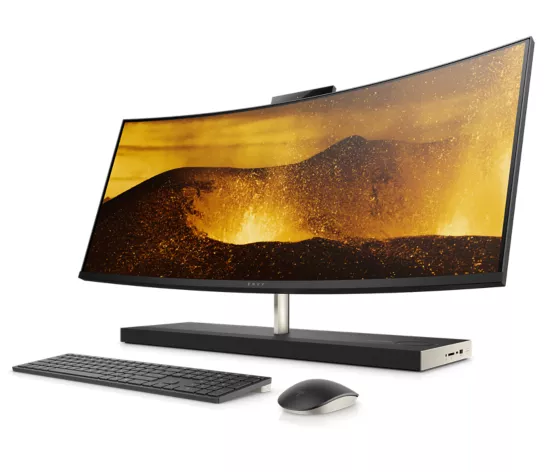 An HP Labs audio innovation that significantly improves the experience of viewing cinematic content on desktop displays recently debuted in several HP All-in-one computers.
The technology, dubbed HP Immersive Audio and profiled in a previous HP Labs Blog post, uses advanced software processing to reproduce the immersive sound experience of a movie theatre in today's increasingly slim consumer hardware devices.
After extensive testing and refinement, HP Immersive Audio has now been integrated into the HP Envy Curved 34 All-in-One and HP Pavilion 24 and 27 All-in-One PC.
"It's hard to imagine a more compelling cinematic sound experience than we're delivering with these all-in-ones," suggests Pierre-Antoine Robineau, Consumer desktop product management lead in the HP Personal Systems Group. "This is a great example of the game-changing innovations that result from our close working relationship with HP Labs."
This particular technology transfer began with Emerging Compute Lab researcher Sunil Bharitkar asking how he could improve the audio experience  on HP devices through software alone. It didn't take Bharitkar, an accomplished innovator in his field, long to figure out the best technical approach.
"But it's one thing to prove out an idea in a lab setting," he says. "It's a larger and more complex undertaking to get it working in specific commercial products."
That effort took Bharitkar and HP Fellow Will Allen to experts in HP's Imaging and Printing group in Vancouver, Washington who conduct subjective assessments of image and video quality. "The Quality Evaluation team there has access to some really good expertise and were able to help us confirm that we were on the right track in terms of subjective test setup and statistical analysis," Bharitkar reports.