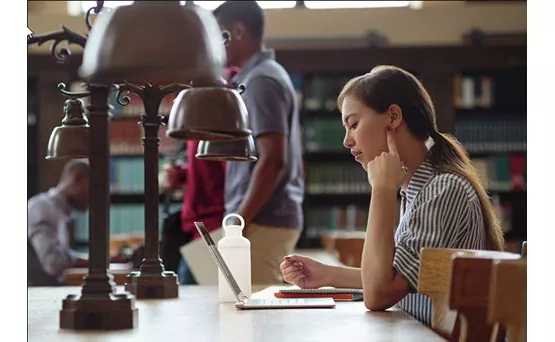 HP was born on a university campus. Our founders Bill Hewlett and Dave Packard met while attending the Stanford University School of Engineering where Bill's graduate project, a resistance-capacitance oscillator, became the company's first product. Even today, HP's headquarters sits on Stanford University-owned land. Since our founding, HP has been committed to scientific inquiry and a research mindset first formed at Stanford. Higher education is an important part of our DNA.

From community colleges to research universities, the purpose of higher education is to provide knowledge and skills to students, while producing research and scholarship. While these institutions differ in scale, resources, curricula and mission, they share a common set of challenges: student success, academic reputation, operational efficiency, and security and risk management.
Today at the EDUCAUSE 2017 Annual Conference in Philadelphia, HP announced our Campus of the Future framework to meet the growing challenges of higher education and break through the frontiers of instructional innovation and research. The strategic framework was created to improve student success, mitigate risk, increase accessibility and enhance teaching, learning and research for institutions across the world.