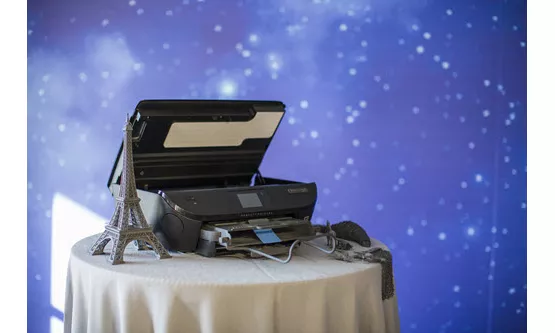 Word to the wise: It's best to eat a light breakfast before zipping up your flight suit and then escaping the planet's gravitational pull.
That's just some of the pre-event prep given to of 34 HP executives, employees and media who attended an event hosted by HP and Zero Gravity Corp. Now, HP Chief Executive Dion Weisler and President of HP Imaging, Printing & Solutions Enrique Lores, can check "zero-gravity space flight" off their bucket lists.
To mark the upcoming launch of the HP ENVY Zero-Gravity printer to the International Space Station (ISS), the fearless fliers got the chance to experience weightlessness in a special plane that shot them 30,000 feet into the air on a series of parabolic flights.