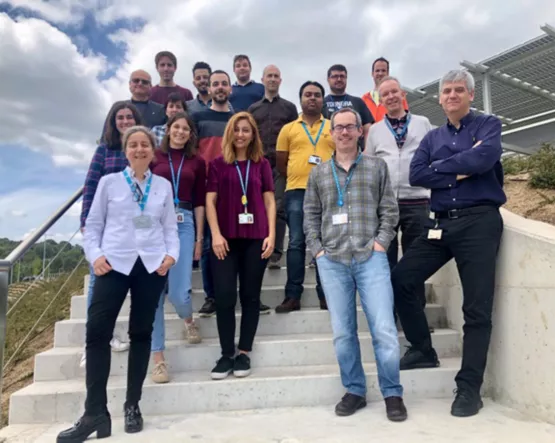 A research collaboration between HP Labs and the company's 3D Printing & Digital Manufacturing Software business group promises to help HP's 3D Print customers maximize the value they derive from 3D printing.
The collaboration draws on a multi-year effort within HP Labs' 3D Lab to model the complex physical processes at the heart of HP's industry-leading 3D Multi Jet Fusion(MJF) print process. Insights derived from this modeling project are now informing the development of HP 3D Process Control, a new HP software solution that aims to assist customers in optimizing 3D printing performance to meet the quality requirements of final part manufacturing.  
"In building a virtual model of the 3D printing process, we've created a framework that lets us explore a variety of open research problems in 3D printing," notes Jun Zeng, the principal investigator at HP Labs for 3D Printing software research. "Also, importantly, it's providing the technological foundation for us to collaborate with our colleagues in HP's business units to developing higher-performing solutions for our customers," he says. 
"HP Labs' deep expertise in modeling and optimization is a unique asset for the company," adds Annarosa Multari, Lead for HP's 3D Printing Software Center in Barcelona, Spain. "My team adds deep understanding of customer needs, and together we are showing that we can really accelerate the journey from idea to innovative, customer-focused, technology-driven product," she says.
HP's MJF 3D printing technology works by placing small quantities of a fusing agent very precisely onto a thin layer of preheated plastic powder. As heating lamps pass over the powder, the jetted agent captures and distributes the energy to fuse the powder onto successive layers of the final printed part. At the same time, the printer manipulates temperatures at the print bed's edge, helping give the final part the exact shape and material properties that it was designed to have.
The HP Labs investigation has been to recreate this entire process in software, which requires both a deep understanding of the physical processes of MJF and the ability to draw inferences from very large sets of data registered by sensors located in the printers.