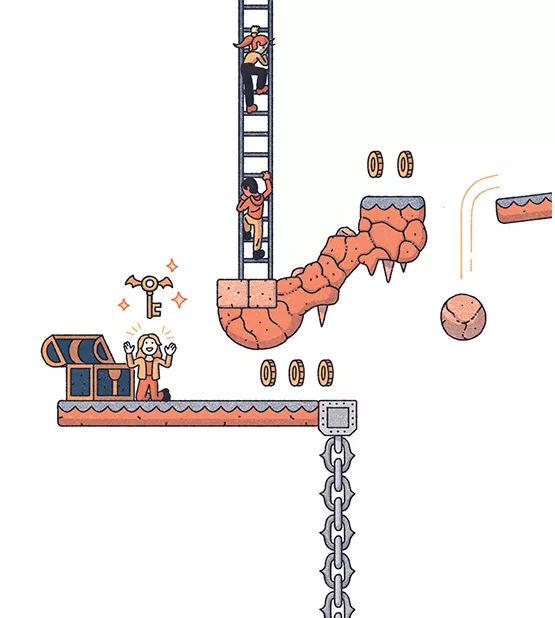 My earliest gaming experience was in the 1980s, gathered around the TV with my siblings taking turns playing Pong on the Commodore 64 — the first consumer gaming PC, released in 1982. It wasn't much to look at, with robot-like blips and boops and a display that maxed out at 16 colors and 320 x 200 resolution. 
Still, I was hooked. I've been gaming seriously for two decades now, and we've seen a constant upward trajectory, a growth path that's both exhilarating and inspiring my work leading the OMEN by HP team for the past three years. 
The Sony PlayStation 2, which debuted in 2000, was another watershed moment. It accelerated the concept of social gaming as an in-person activity. Perhaps your friends' Friday night thing, like mine, was to face off over rounds of Madden and Mortal Kombat in someone's living room. During the pandemic, like the millions who have turned to gaming to socialize, de-stress, and be entertained, my friends and I escaped to the Wild West world of Red Dead Redemption 2, where we spent time exploring, fishing, hunting, and going on missions, even when we couldn't be together off-screen. Today's games blow those earlier ones out of the water — not only in terms of technological advancement, but in the ability of publishers to build entire worlds, create Hollywood-worthy scripts with complex, beloved characters, and bring immersive entertainment to the mainstream. 
Gen Z at the vanguard 
Consumers at home during the pandemic pushed 2020 shipments of gaming PCs and monitors up nearly 27% year-over-year, to 55 million units, according to the International Data Corporation Worldwide Quarterly Gaming Tracker. The growth rate and unit volume were the fastest and largest numbers recorded since IDC began tracking this market in 2016.