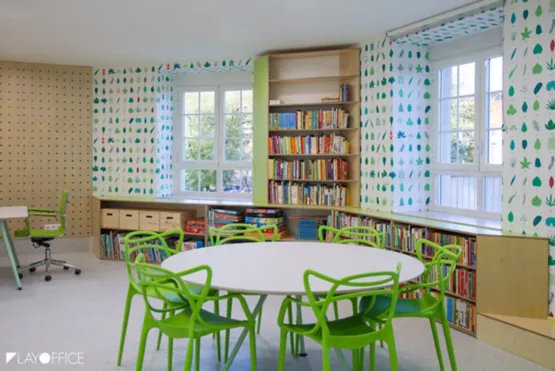 At Nino Jesus University Hospital in Madrid, Spain, brightly colored butterflies and busy birds cover the ceilings of the pediatric cancer treatment center. Fish and ducks, playfully illustrated in festive hues, patrol a pond that winds down a hallway.

How did nature make its way into an environment that can often be severe and frightening? HP partnered with the nonprofit Fundación Juegaterapia, which is dedicated to transforming the experience of hospital stays for children, to revamp the treatment center using HP's unparalleled graphic printing technology.

"When the children get into this newly decorated space, they smile," says Lourdes Amayas, press chief for Fundación Juegaterapia. "Before that, they couldn't imagine that a hospital would be like this."
The Nino Jesus makeover is just the latest in a series of projects HP is rolling out in hospitals in the United States and Europe. Using HP's graphic illustrations on furniture, walls, floors and ceilings, the partners are creating warm, uplifting, health-promoting environments for children who must undergo difficult medical treatments or stay in a hospital for months at a time.